CE Brand New Wooden Kashmir Willow Cricket Sets for Kids Available in Size 4 & 6
The new and improved cricket set for kids continues to be the most popular kid's cricket set. Great value for money, created in conjunction with MB Malik. Available in sizes 4 and 6. A great gift item for children comes in a shoulder carrying bag with stumps, bat and softball. Cricket set is made of wood.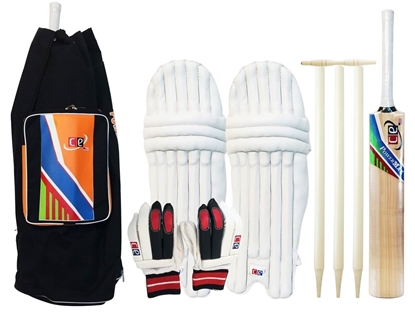 New Power Max Cricket set for youngsters who are serious to improve batting skills. This set comes with 1 Size 6 Kashmir Willow Bat, 4 Stumps, Bail, pair of batting pads, gloves in a strong shoulder carrying bag.